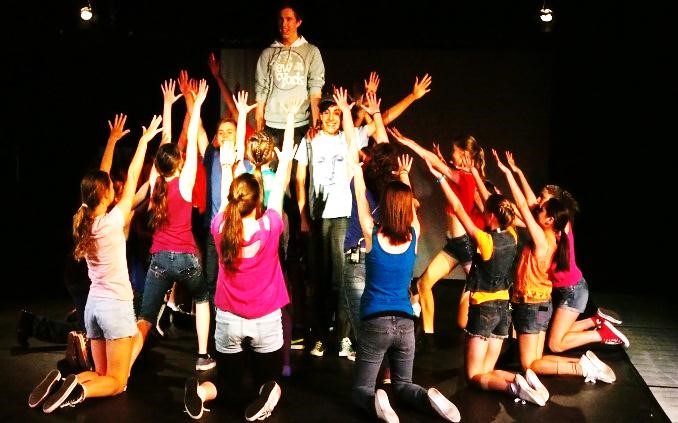 Drama Unit I
Year 7 or 8
The semester unit is designed to introduce students to the subject of Drama as a live theatre art form. Students are involved in practical activities and performances designed to develop confidence and focus on stage with the ability to use body and voice effectively to tell stories. Students work individually and in groups to create performance pieces which entertain an audience and demonstrate creativity, focus and the use of imagination using the body and voice to transform into characters. Students also work with scripts and have the opportunity to write, produce and perform in their own group scripted piece.
The Daramalan Theatre Company (DTC) provides co-curricular opportunities for performing in theatre and for extension of committed and talented Drama students. The Company explores theatrical processes and subject matter of particular relevance for younger people, the Daramalan community and the wider society. Its program varies from group devised productions to classic and contemporary scripts, in-house scripted works and musicals. Each is given a fresh treatment that will be of benefit to the participants and audiences.
Drama Club offers opportunities for students to practise their skills and enjoy the art-form out of class time. It operates in terms 2 – 4 mostly once a week at lunch times when it is led by Year 10 Drama students.