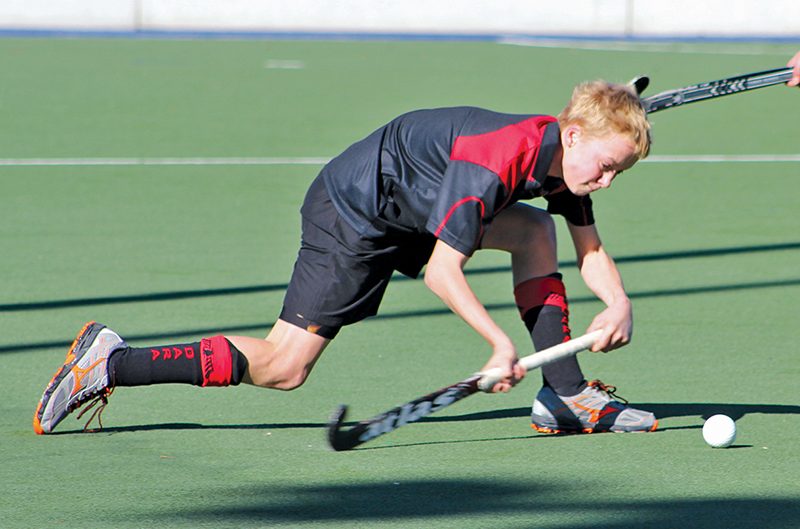 Teams
The College fields Girls and Boys teams in the Hockey ACT Junior Competition and School Sport Competitions.
Competitions
Students are offered the opportunity to participate in the Hockey ACT Junior Competition with games scheduled on Friday evenings and weekends. U/13, U/15 and U/18 teams participate in the season which starts in March and ends in September. Many fixtures are played close to the College at the National Hockey Centre, Lyneham (Carter, Watt and Powell fields.) Matches are also played in Tuggeranong (Kjar and Taylor fields.)
The Quikstix Schools Cup is one of the largest school based competitions within Australia. Each year, the competition attracts a large number of schools from both Canberra and across Australia. In previous years, international teams have also attended. The competition traditionally runs in one of the final weeks of Term 4, providing the opportunity for Daramalan students to participate in a social but competitive environment as they conclude the school year.
The College also enters the Associated Southern Colleges carnival in all three divisions. This day competition combines our Year 7 and 8's, 9's and 10's and our senior students into separate teams to play against the othe ASC schools in a round robin format competition.
The College also fields teams in the Boys and Girls Indoor Hockey Competition over summer. Hockey ACT's Indoor Hockey competitions will be starting in October and finishes in late February/early March.
Training
Training sessions for the Outdoor/Winter Competition takes place Thursdays at National Hockey Centre, Lyneham. All teams train between 4.00pm and 6.00pm.
Uniform
Daramalan Girls wear a black skirt and black/red top. The Daramalan Boys wear black sports shorts and a black/red top.  All wear black and red long socks. All these items are available at the College uniform shop.
Website
For further information on playing hockey in the ACT, including access to Junior Competition Fixtures and Results please visit www.hockeyact.org.au
Contact
For more information on the Daramalan Hockey Program, please contact the Sports Office sports@daramalan.act.edu.au