Enrolments
DARAMALAN COLLEGE OPEN EVENING
With Covid-19 still effecting events we have at the school, our Open Evening will look a little different this year. We will run two sessions for tours of the school. The first session from 5:00pm to 5:45pm and the second session from 6:15pm to 7:00pm. Bookings are essential, please follow the link to reserve your place.
---
ENROLMENT PERIOD
The official Enrolment Period for Year 7 students in the 2022 school year is the month of May. We will shortly be uploading an online portal for your convenience or alternatively you can download the PDF application form here.
Enrolments for other years are accepted all year and places may be offered as they arise. There is generally more movement towards the end of the year. Please contact the school's Registrar here for more information.
---
CLICK

HERE

FOR YEAR 11, 2022 ENQUIRIES
---
TAKE A VIRTUAL TOUR
With social distancing restrictions still in place, we invite you to take a virtual tour of Daramalan College. Click here which will take you to our 360 degree tour. You can choose from twenty different inside or outside areas.
---
2022 PRESENTATION FOR
NEW STUDENTS 
For an overview of what new Daramalan students can expect in 2022, click here or the image below for our short PDF presentation. With an emphasis on new Year 7 students, the presentation highlights just some of the aspects that makes Daramalan your first choice for your child's future. (Click the back button to return to this page).
---
---
---
WHAT'S SPECIAL ABOUT DARAMALAN?
Let our students show you…[Click image below]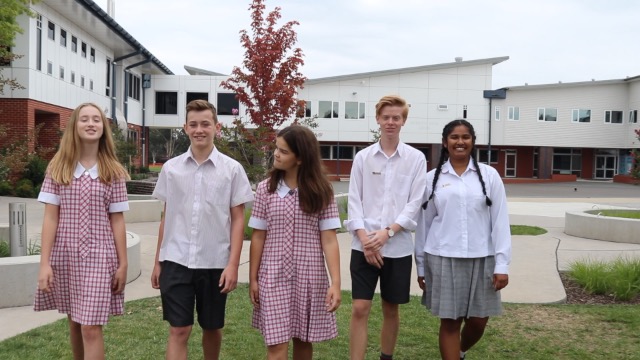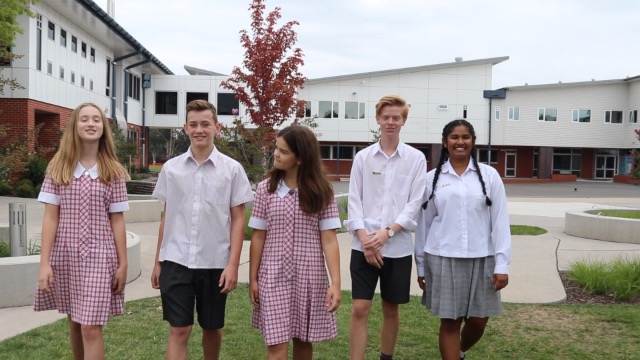 HOW TO ENROL
The Daramalan College "Application for Enrolment" Form is available to download, as a PDF form here. The form may be filled in electronically or by hand.
As part of the application process, Parents/Guardians are required to sign all the indicated areas on the document. The completed "Application for Enrolment" then needs to be printed as part of the submission process. (You do not need to print beyond Page 9).
When printed and signed, please organise copies of all the necessary supporting documentation as specified in the document (see page 9). (Do not supply original supporting documents).
Please do not staple any of the completed paperwork. All documentation (including Application Fee) is be lodged with your application.
When completed please post to PO Box 84 Dickson ACT 2602 or deliver by hand to the College Reception at Cowper St Dickson.
Applications cannot be processed unless all documents are received (please refer to the check list on Page 9 of the form). If you are unable to provide all documents at the time of lodgement, or you require a hard copy of the "Application for Enrolment" form please contact the Enrolment Office on 6245 6348 before lodging your application.
---
FEES
Information on current Fees can be found here.
---
GENERAL ENROLMENT INFORMATION
Daramalan College enrols the majority of prospective students during the official Catholic schools Enrolment Period the year prior to entry (i.e. when a student is in Year 6 we take enrolment applications for entry into Year 7).
Daramalan College is not a "regional" school; nevertheless priority is given to Catholic students from local Catholic schools. The priority groups for enrolments are:
Family – includes siblings and children of prior students
Catholic children from Catholic Primary Schools
Non-Catholic children from Catholic Primary Schools
Catholic children from non Catholic Primary Schools
Non Catholic children from non Catholic Schools
A Waiting List is formed if a particular year is over subscribed. NOTE: Late applications from any of the above categories will be placed onto a Waiting List if the year is over-subscribed.
Click here to download the Daramalan College Enrolment Policy
For students wishing to enter Daramalan College – other than at the beginning of Year 7 – enrolments are accepted all year round and places are offered as they become available. Please contact the Registrar on 6245 6348 or email enrolments@daramalan.act.edu.au for more information.
---
TERM DATES
Click here for the 2021 Term dates.
---
BUSES
Click here for school bus information.
---
UNIFORMS & APPEARANCE
Information on student Uniform requirements and general appearance, please click here.
---
PROSPECTUS
Daramalan College is a Catholic coeducational school established by the Missionaries of the Sacred Heart in 1962. Click here to download a copy of the School Prospectus.
---
SCHOLARSHIPS
Information on Daramalan Scholarships can be found here