Enrolments
DARAMALAN COLLEGE OPEN EVENING PRINCIPAL'S ADDRESS
---
ENROLMENT PERIOD
The official Enrolment Period for Year 7 2022 has closed. Any applications received after May 28 will be subject to a wait list.
Applications for Year 8-12 students in the 2022 school year are still being accepted. See below for the online portal.
Enrolments for other years are accepted all year and places may be offered as they arise. There is generally more movement towards the end of the year. Please contact the school's Registrar here for more information.
---
---
TAKE A VIRTUAL TOUR
With social distancing restrictions still in place, we invite you to take a virtual tour of Daramalan College. Click here which will take you to our 360 degree tour. You can choose from twenty different inside or outside areas.
---
2022 PRESENTATION FOR
NEW STUDENTS
For an overview of what new Daramalan students can expect in 2022, click here or the image below for our short PDF presentation. With an emphasis on new Year 7 students, the presentation highlights just some of the aspects that makes Daramalan your first choice for your child's future. (Click the back button to return to this page).
---
WHAT'S SPECIAL ABOUT DARAMALAN?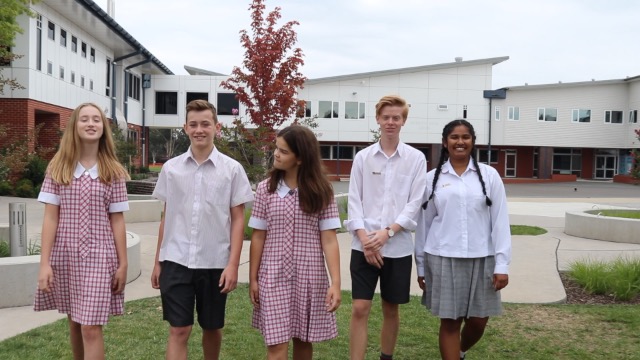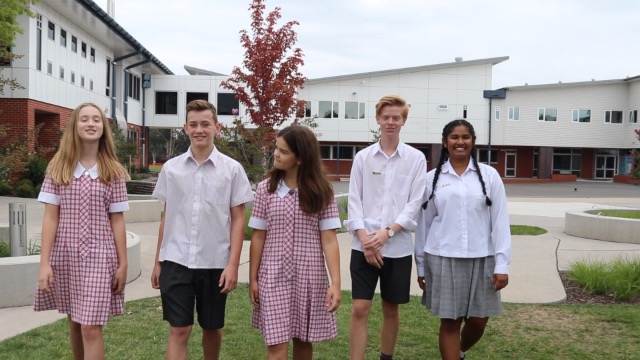 Let our students show you…[Click image below]
ENROLING AT DARAMALAN COLLEGE
Daramalan College accepts applications for student enrolment in the year prior to entry, ie if your child is in Year 6 enrolment is considered for Year 7 of the following year. The College also accepts applications for students currently in Years 7-12 (availability may be subject to a waitlist). For all other inquires please contact the Registrar at enrolments@daramalan.act.edu.au or by phone on 6245 6348.
Before submitting an Application for Enrolment at Daramalan College, families are encouraged to consider the education programs and activities offered by the College as described in the College prospectus and the information contained on our website with regard to the College's policies related to:
co-curricular participation
student behaviour
uniform
fees
privacy of information
Any further information you require may easily be obtained by contacting the Registrar at the College enrolments@daramalan.act.edu.au or phone 6245 6348.
If you decide to pursue an application for a place for your child, please complete the Application for Enrolment via the online portal (see below). This begins the application process and at the same time supplies the information required for school records should your application be successful.  Please note for Catholic applicants, the Enrolment Form is to be accompanied by a copy of your child's Sacramental Certificates. A fee of $50.00 to cover administrative expenses is payable with your application and is non-refundable.
The return of the completed Application for Enrolment Form does not guarantee enrolment. As soon as practicable after the closing date, May 28, 2021, Year 7 and Year 11 enrolments for the following year will be considered and you will be informed of the outcome no later than last Friday in June. Years 8-10 and Year 12 enrolments for the following year will be considered during the year as they are determined by the number of vacancies that arise during each current calendar year. For students applying for the current Year 7-12, applications will be placed on the College waitlist and you will be contacted as a place becomes available.
Daramalan College is not a "regional" school; nevertheless priority is given to Catholic students from local Catholic schools.
Please note the Daramalan Priorities for Enrolment are:
Family (siblings of current and past students and children of past students)
Catholic Students in Catholic Schools
Non-Catholic Students in Catholic Schools
Catholic Students in Non-Catholic Schools
Non-Catholic Students in Non-Catholic Schools
Click here to download the Daramalan College Enrolment Policy
To complete the application process please ensure you have the following documentation:
Copy of the child's latest School Benchmarking Results (Years 5, 7, or 9 ) eg NAPLAN results (not essential for 2022 Year 7 enrolment as Children did not sit Naplan in Year 5 2020)
Copy of two most recent full School Reports
Copy of child's Birth Certificate
Copy of Baptism Certificate (if Catholic or from another Christian Church)
Copy of special testing reports referred to in educational profile
Copy of current Visa OR Naturalization document
Copy of any Court Orders (if applicable)
Application Fee (per Application)
APPLICATIONS WILL NOT BE CONSIDERED UNLESS ALL DOCUMENTATION LISTED ABOVE IS SUBMITTED AND RECEIVED.
APPLICATIONS CANNOT BE CONSIDERED UNLESS ALL PARENTS/GUARDIANS INVOLVED WITH THE CARE OR RESPONSIBILITY OF THE CHILD ARE LISTED IN THE APPLICATION.
---
FEES
Information on current Fees can be found here.
---
TERM DATES
Click here for the 2021 Term dates.
---
BUSES
Click here for school bus information.
---
UNIFORMS & APPEARANCE
Information on student Uniform requirements and general appearance, please click here.
---
PROSPECTUS
Daramalan College is a Catholic coeducational school established by the Missionaries of the Sacred Heart in 1962. Click here to download a copy of the School Prospectus.
---
SCHOLARSHIPS
Information on Daramalan Scholarships can be found here