Capital Brewing
Beers available – for collection from Daramalan on Saturday 19 November only, no delivery. Please do not order if you are unable to collect on this date.
Coast Ale (4.3%) – 24PK
Trail Pale Ale (4.7%) – 24PK
Capital XPA (5.0%) - 16PK
Rock Hopper IPA (6.1%) - 24PK
Summit Session Ale (3.5%) – 16PK
---
The full range of wines donated by each winery is displayed below, however the wines selected in each dozen or six pack will represent a mix from this range. We appreciate your understanding that we are unable to accommodate special requests or swaps of particular wine types.
---
Clonakilla

2021 O'Riada Shiraz
Best drinking: Now to 2030
The O'Riada is made from fruit picked from our estate vineyard and other excellent sites in Murrumbateman and Hall. It's a quintessential Canberra Shiraz. Ripe red berries and plenty of spice. Huon Hooke's review describes this vintage as "medium-full bodied and firm, tautly composed and intense, with drive and elegance along the palate. Refreshing and balanced acidity. Very young and a touch raw, with plenty of potentially."

2022 Riesling
Best drinking: Drink now for its fine floral, citrus-edged fruit or cellar for up to 15 years and watch it develop lime and toast characters with age. 
Murrumbateman's cool, continental climate and decomposed granite soils are perfectly suited to Riesling. 2022 was another classic Riesling year with plenty of rain when we needed it and a long, cool ripening season.
---
Tallagandra Hill

2022 Vermentino – The Prodigal Daughter
Best drinking: 2021-2024
Originating in Southern Italy, but with a strong Spanish influence, Vermentino is a sophisticated white wine offering vibrant cumquat on the nose and has characteristic wild herb and citrus flours. 
This vintage was picked early to ensure a fresh, clean finish and good balance on the palate. It offers crisp acidity with subtle sweetness – a wine to drink on its own or with a variety of food.  The Prodigal daughter is named for Mary – the youngest of eight McAvoy children from their farming family in Ireland.  Mary has brought her Celtic heritage and talents all the way to Tallagandra Hill. 

2021 Back in the Day Chardonnay
Best Drinking: 2022-2026 
Our Back in the Day Chardonnay is a wine for social occasions, reflecting on memories and good times. A collaboration with our nearest neighbour in our common terroir, this wine represents the spirit of country living so much a part of Mary's family gatherings reminiscing about back in the day in Ireland.
Soft in structure, the wine highlights pear and apple flavours, with 40% oak adding depth to the wine. This is a wine for all occasions shared with friends and family across generations.

2021 Tempranillo – The Favourite Son 
Best Drinking: 2022-2030
Tempranillo is proving to be ideally suited to the climate of Gundaroo in the Canberra region. With its origins in Spain, this flamboyant variety produces rich, black grapes, leading to a wine of savoury character with rounded rich dark fruit flavours. It requires special attention in the vineyard with a longer ripening period than other varieties, leading to its status as The Favourite Son. Our Tempranillo is feisty yet balanced, just like our two favourite sons, Ben and Sam.
---
Dionysus Winery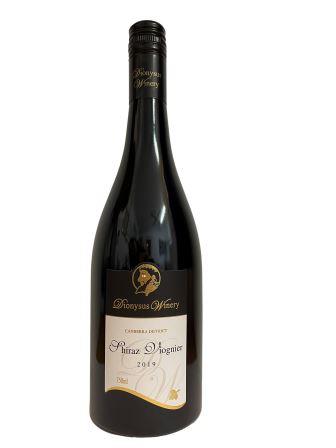 Dionysus 2019 Shiraz Viognier
Best drinking: Now to 2028
The perfumed nose shows ripe, dark red fruit flavours, spices and a very subtle hint of white pepper. The palate exhibits smooth tannins and is long and full flavoured. The Viognier is added to enhance aromatic complexity, and to contribute texture to the palate.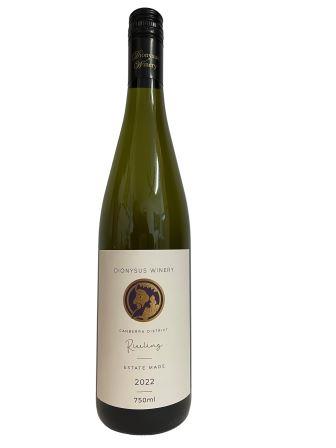 Dionysus 2022 Riesling
Best drinking: Now to 2030
A beautiful aroma of peach, apricot and ginger tantalises your taste buds. A sip of the wine and you are rewarded with a full and luscious palate with great balance of acidity and sweetness.
The wine is made from fruit sourced from a vineyard in Murrumbateman after the Dionysus Winery vineyard was wiped out by hail.
---
Capital Wines

2019 The Senator Chardonnay
Best drinking: Now to 2025
Like the senator, this Chardonnay is elegant and stylish with a touch of complexity. It's a textured wine with layers of stone fruit flavours, particularly peach. Displays creaminess from the fruit integrated with French oak and has a long lingering finish. Great match with creamy pastas and soups and also works well with chicken, salads and most cheeses.

2021 The Swinger Sauvignon Blanc
Best drinking: Now to 2024
A pale-lemon colour with strong aromas of passionfruit, gooseberry and pear. A medium bodied wine with excellent structure giving the wine a fresh and crisp profile. Enjoy as an aperitif anytime, also superb with Asian food, seafood, salads and vegetarian dishes.

2019 The Foreign Minister Sangiovese
Best drinking: Now to 2029
An outstanding expression of Canberran Sangiovese, this wine is charming and has lots of spicy red berries – juicy cherry, a little peppered strawberry with some herbs and violets. Won the Top Gold Medal at the International Cool Climate Wine Show in 2022. Enjoy with pizzas, tomato or cream based pasta dishes and smoked meats.

2019 The Frontbencher Shiraz
Best drinking: Now to 2029
This Shiraz has a pale garnet colour with aromas of blackberry, vanilla and cassis. Seamless and distinct, this shiraz is rich, long flavoured, with soft tannins, fragrant spice, pepper and dark berry fruit. Enjoy with grilled meats, especially char-grilled lamb or sirloin.
---
Kosciuszko Wines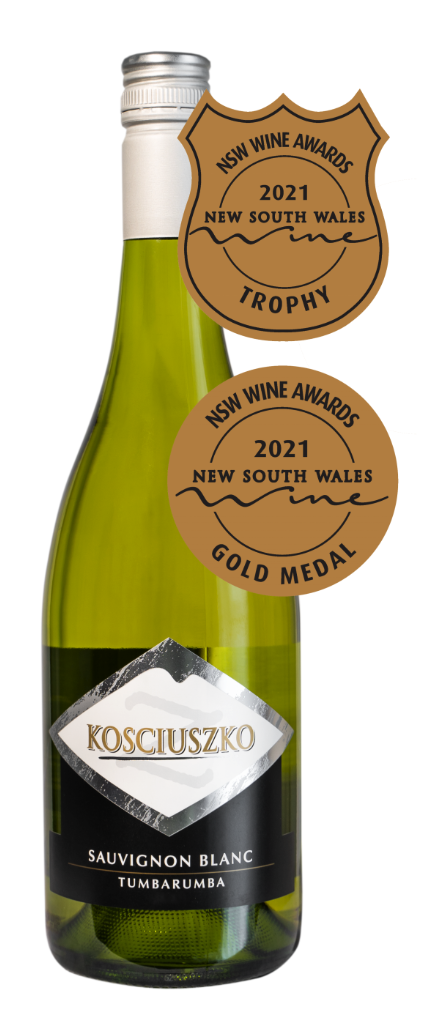 2022 Kosciuszko Sauvignon Blanc
Best drinking: Drink now to 2025
The 2021 Sauvignon Blanc shows apple and tropical fruit aromas and tangy flavours of lemon and lime with a touch of melon, fresh crisp wine ready to drink now. The perfect partner for a variety of seafood dishes or consumed as a versatile aperitif.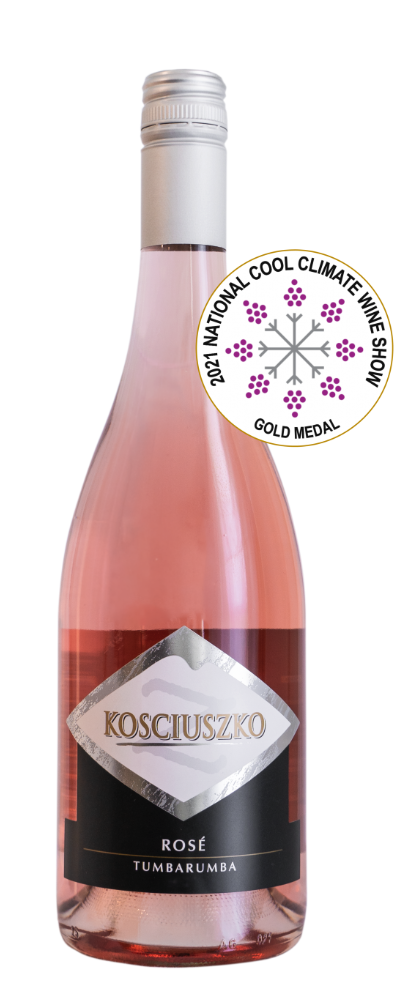 2021 Kosciuszko Rose
Best drinking: Drink now to 2024
Made from 100% Sangiovese, this wine is a beautiful vibrant pink colour with peach, red cherry and strawberry flavours with a long lingering and savoury finish. 
Enjoy with almost any food and especially pizza and pastas with fresh salads

2019 Kosciuszko Cabernet Sauvignon
Best drinking: Drink now to 2025
This Cabernet Sauvignon is very smooth with rich well-balanced flavours of blackcurrant and chocolate and vanilla characteristics. An excellent wine coming from a wine region growing in recognition with each vintage. Ideal to share with family and friends with any meat dishes, pasta and pizzas. 

2021 Kosciuszko Pinot Noir
Best drinking: Drink now to 2025
A Pinot Noir that is well balanced and light ruby in colour and has aromas of roses and violets and flavours of cherry, plum and strawberry. A very elegant wine with long lingering finish. Ideal with meat especially lamb, also matches very well with duck and classic tapas style dishes. 
---
Wallaroo Wines

2017 Wallaroo Shiraz
Best drinking: Now to 2030+
This is a gold medal winning wine with those classic Canberra Shiraz characteristics of smooth and subtle flavours created by a cool climate and excellent winemaking.

2019 Wallaroo Riesling  
Best drinking: Now to 2027
After an excellent growing season this is one of our best ever Rieslings with hints of apricot and lime with a lovely long finish. It's ready to drink now but will develop as an aged Riesling if you can resist temptation long enough. 

2019 Wallaroo Hana Rose  
Best drinking: Now to 2026
Named after our youngest daughter this is our best Rose yet. Made from Cabernet Sauvignon grapes it's a lively summer wine with gorgeous flavours from apple and lime through to strawberry. 
---
Sapling Yard

2021 Pirouette Chardonnay
Best drinking:  Cellaring potential until 2029-2031
The Pirouette – meaning spin, twirl and swirl – is a complex chardonnay. The first aroma is the distinct struck match followed by aromas of ripe white nectarine, green melon, pear and buttered toast. This is an outstanding wine, mixing old school chardonnay winemaking technique with new world fruit characters.

2022 The Four Pinots
Best drinking: This is a perfect summer wine, not for cellaring.
This wine has a dried strawberry and fresh cut pear aroma, a dry wine with fresh acidity and a textural component. Pair with Asian dishes with a little heat, smoked salmon salad and grilled prawns.
The grapes were hand picked by a small team including the winemakers. Varieties include: Pinot Gris from Boorowa, Pinot Noir from Tumbarumba, Pinot Meunier from Lake George and Pinot Blanc from the Sapling Yard Vineyard in Braidwood.

2019 Pinot Noir  
Best drinking: Now to 2027
A delicate cool climate Pinot Noir with Morello cherry tartness, a hint of baked spices, restrained oak and earthiness when left to open up. This Pinot Noir is a delicate fine boned wine, expressing its cool climate heritage, and will age well. Pair with an aged Comte, smoked chicken pasta or duck rillettes.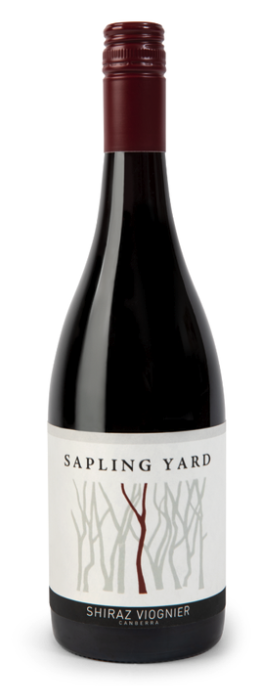 2019 Shiraz Viognier
Best drinking: Now to 2032 +  
This wine has a fine tannin structure and excellent balance, an aroma tic wine with classic Canberra notes of white pepper spice and a hint of jasmine. Try this wine with rib eye steak or slow cooked shoulder of lamb.
---
Wimbaliri

2017 Gravel Block Shiraz
Best drinking: now until 2032
The mature, low yielding vines of The Gravel Block consistently produce high quality fruit. Blueberries and crushed flowers on the nose with lines of iodine and cured-meats intertwining along the palate, with hints of bright blue fruits and pepper spices.

 2017 Shiraz Viognier
Best drinking: now until 2032
This is a classic co-fermentation of 95% shiraz and 5% viognier culminating in a juicy, smooth, medium bodied style. The wine lifts out of the glass, redolent with overripe raspberries and violets. The palate provides hints of white pepper and fine tannins driving to the finish.

2017 First Vines Cabernet Merlot
Best drinking: now until 2027
This blend is made solely from the fruit of the first vines planted in 1988 comprising 85% Cabernet Sauvignon and 15% Merlot and Cabernet Franc grapes.
---