Scholarship Fund
Scholarship Fund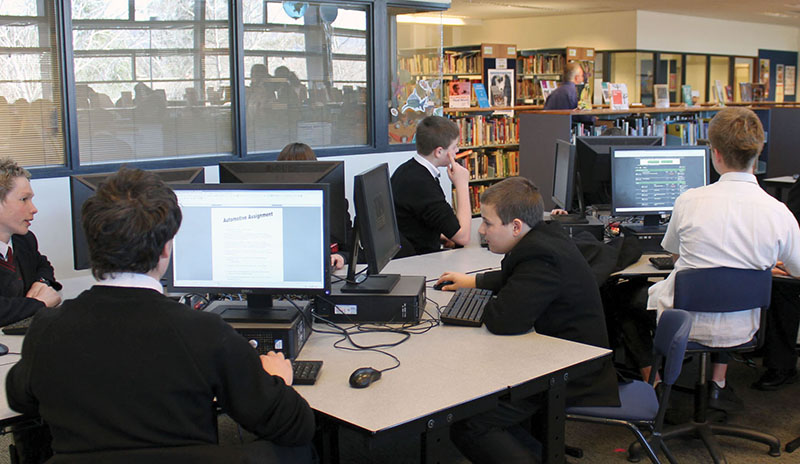 History
Since 1962, Daramalan College has been providing financial assistance to eligible families whose situation would exclude them from giving their child an MSC education.
The Daramalan College scholarship fund was established in 2013 and aims to offer scholarships to several students each year with the long term goal of supporting scholarship recipients through a self-sustaining fund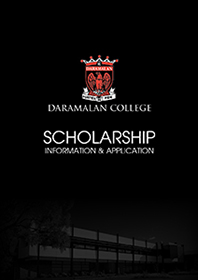 Applying for a Scholarship
More information regarding the availability of scholarships and the application process is available on the Enrolments page
Fundraising activities
The Daramalan College Board oversees the administration of the Scholarship Fund through the Scholarship Fund Committee. This committee manages and administers the scholarship fund by supporting activities and initiatives that raise funds or encourage donations or in-kind support.
You can help in the following ways:
Donations from individuals, families, businesses or groups such as graduating classes may be in the form of one-off or ongoing donations. Bequests and endowments named after your family provide a gift for the future.
Attend our fundraising events
Advertise your business in the Daramalan College Online Business Directory. If you own a business, promote your products and services to the Daramalan Family within the online Business Directory.
Shop at The Athletes Foot. If you are buying school or sports shoes, consider looking at what the Athlete's Foot has to offer, as they offer a percentage from all sales associated with Daramalan College to our Scholarship Fund. Simply mention that you are associated with Daramalan and they will note this in their records. In 2016, we raised $1,500 from this partnership.
To make a donation, contact scholarships@daramalan.act.edu.au
The Daramalan College Scholarship Fund is endorsed by the Australian Taxation Office as a Deductible Gift Recipient (DGR) and gifts of $2.00 or more are tax deductible. For more information on this, please visit the Australian Taxation Office website www.ato.gov.au.
Upcoming Events
Come along and re-visit your old school at the "Back to Dara Day" on Saturday 28 October 2017. No bookings are necessary; just come along and have look at how the school has changed since you were last here. Or not changed as the case may be. We will be open from 1.30pm – 4.00pm and this coincides with the annual Art Expo. So it's a win/win day all round. A wander around the school followed by some of the best student artworks you are ever likely to see.
Lastly, if you left Dara in 2007, there will be a Reunion for your Year at the Canberra Rex from 6.30pm. No charge, just come along. Full details are on our
Facebook page here.
---
We are grateful to the members of the Daramalan Family who support our goal and those who have shared their Daramalan story. To read a selection of testimonials from former students please click here.
Contact: scholarships@daramalan.act.edu.au