George Southwell (Class of 2013)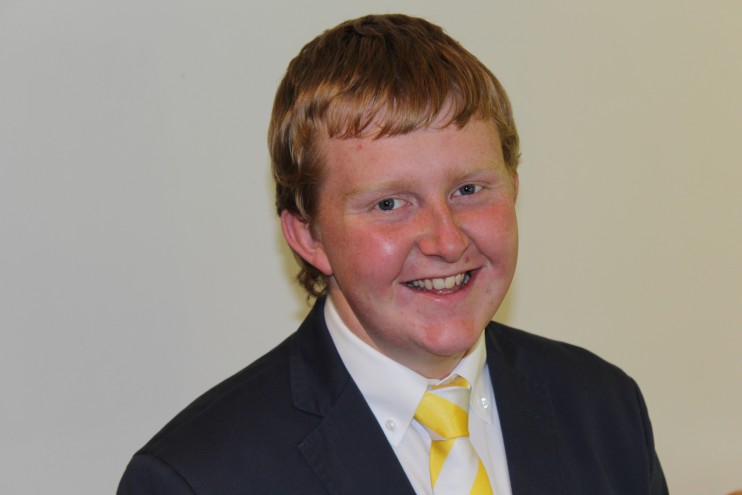 I graduated from Daramalan in 2013 and am now working as a fully licensed Real Estate/ Stock and Station Agent and Auctioneer for Ray White Rural. At the moment I am also looking forward to moving into an Agricultural Business Management degree, as a distant education student with Charles Sturt University, Wagga Wagga. With these two life choices in place I hope to one day enter the exciting and influential career of a politician. With this in mind I am very passionate about two things in Australia, a fair go for everyone no matter which walk of life they come from and the recognition of the agricultural sector that this country has along with the potential it holds to be a world leader in food and fibre production.
While I reflect on the opportunities I have in life to achieve these goals I am very grateful for the strong grounding and opportunities that Daramalan College has to offer. While receiving a first class education I immersed myself in many activities of the college which included Vocational Education, Concert Band, liturgical aspects of the College, Water Polo, leadership and I was lucky enough to captain the Daramalan XV European Rugby Tour. While not everyone can make these commitments, I would encourage past students who are able to contribute to the Daramalan Scholarship Fund. This I believe is a great way to give a young person the start to life that they would not be open to them without the financial assistance of such a fund.
I can honestly say that the beauty of Dara is the diversity of the people that you get to meet. We are not a community that represents a select demographic and that is what I can say made my time at Dara very enjoyable. Some may say I wouldn't know any different, however growing up in rural Australia I can see the opportunities that Daramalan has to offer certainly far exceed what many young people have available to them.
Finally, I would encourage you to make a difference through the Daramalan Scholarship Fund by contacting the college and understanding that you have the potential to make an incredible difference to the start of a young Australian's life.