Adrienne Day (Class of 1978)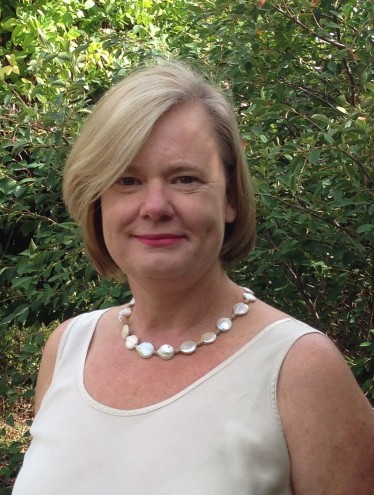 I was among the very first group of girls to go to Daramalan.
My arrival at Daramalan was down to good timing and an insightful mother. I was actually booked to go to another school for Year 11. My mother, however, noticed that I did not seem particularly enthused about my intended school.
Coincidently the MSCs had taken a "revolutionary" decision to make Daramalan co-ed — my mother had a long experience of the MSCs. Her local parish where she grew up was an MSC parish, and she held a great respect and affection for the order.
It was a scary proposition to think about being one of the first girls to go to Daramalan. But I'd always liked a challenge … and I have to say that I loved Daramalan from day one.
When I think of Daramalan two words come to mind — inclusive and pastoral.
Daramalan is not a vanilla school. It is a vibrant, melting pot that truly reflects community. It is a school that seeks to bring out the best in all its students wherever their talents lie.
Daramalan graduates are doctors, lawyers, teachers and federal ministers. They are CEOs, nurses, artists and mechanics.
They are sportspeople who've represented Australia at the highest level including winning a stage of the Tour de France, beating Nadal at Wimbledon and representing Australia at the Olympics. They are mothers and fathers. They are whatever they want to be.
Daramalan isn't just about education in the classic sense. It is at its core a mission-focused organisation — an organisation that places equal value on education and pastoral and spiritual care.
Daramalan is a place where an openly gay young man can become the High School Captain. Where a young woman who becomes pregnant can be supported to complete her education. A place where those from all faith and non-faith, backgrounds are embraced. It is a place that produces young people who value and look out for others.
I am a beneficiary of this wonderful school. As are my two daughters.
I was fortunate that my parents had the ability to fund my education at Daramalan. My daughters are fortunate that my husband and I were able to fund their education. But there are many who do not have the financial means to afford a Daramalan education.
By supporting the Scholarship Fund you are giving a great gift. You are helping to bring into our community more people who value and look out for others.
And you are giving young people a chance in life to be whatever they want to be.