Latest News
2021 Leaders announced
Written by Daramalan on the
In a COVID-restricted Ceremony at the College today, and in front of the Year 11 cohort, the 2021 Leaders were announced via remote broadcast to the rest of the school as well as proud parents who watched on-line.
Congratulations to all our recipients: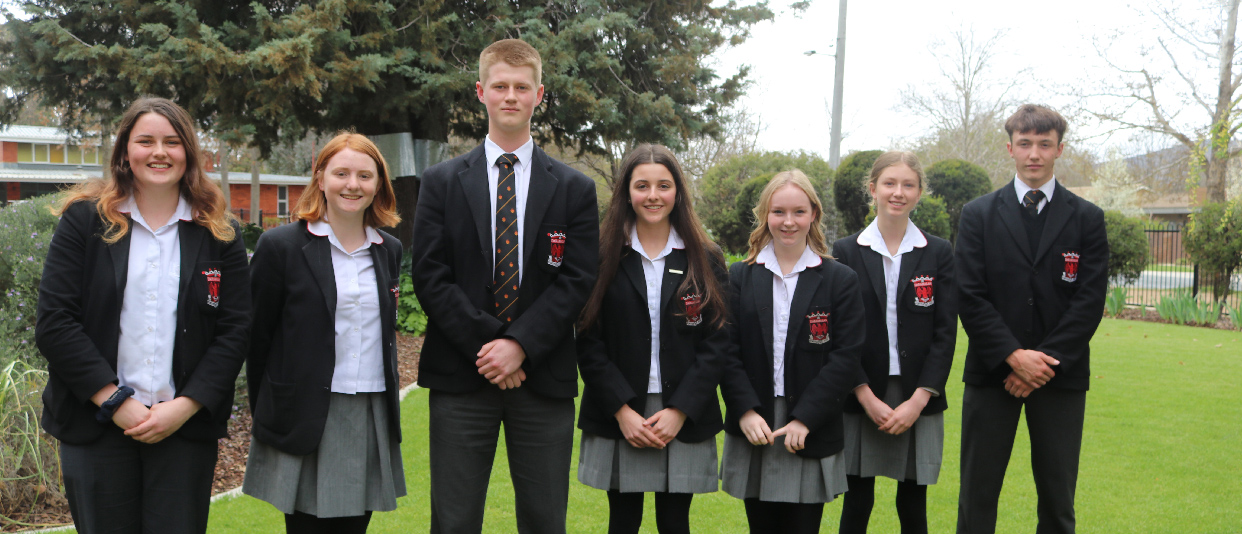 The College Captains for 2021 will be Maya Smith and Patrick Phillips, pictured centre.
The Portfolio Captains for 2021 will be:
Arts and Culture – Isabella Miller
Environment – Asha Patterson
Mission – Sophie Gibson
Social Justice – Lisa Hutchinson
Sport – Andrew Cannon.
House Captains for next year are:
Cuthbert: Abigail Mitchell and Matthew Rickard
Farrer: Grace Davis and Aidan Murray
Goolagong: Emily Keane and Shaun Harris
Lawson: Mia Poels and Joseph McMillen
Lyons: Lara Kennedy and Patrick Bethune
Merrick: Emma Horne and Luka Brozinic
O'Brien: Brooke Kildey and Izac Alves
Phillip: Poppy Grosse and Gurkirat Singh
Peer Support students are as follows: