Latest News
Year 12 girl voted "ACT Vocational Student of the Year"
Written by Daramalan on the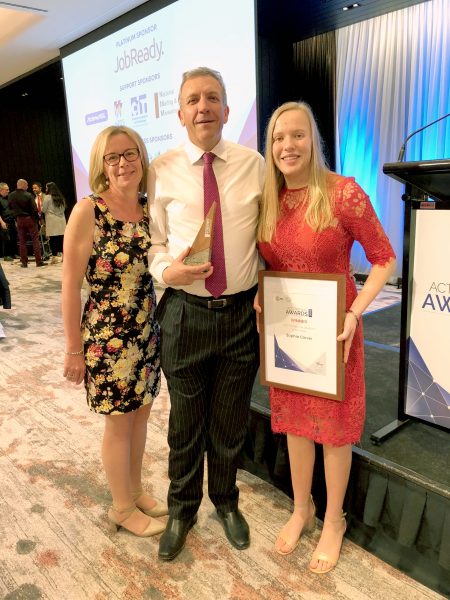 Congratulations to Year 12 student Sophie Corver who was last night named "
at the annual ACT Training Awards. This was an outstanding achievement. Additionally, Lillian Junakovic from Year 11 was a finalist in the "School-based Apprentice of the Year" which was a very strongly contested category.
Thank you to VET Coordinator Ms Jane Waddleton and all the Daramalan staff who have supported these students. Sophie is pictured left, with her parents Trevor and Jude. Trevor is an ex-Daramalan student from the Class of 1982.