Latest News
The Lion, the Witch and the Wardrobe
Written by Daramalan on the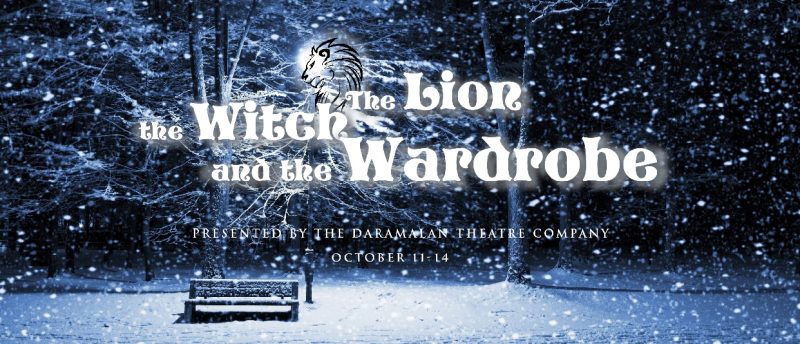 Welcome to the Daramalan High School Drama production of 'The Lion The Witch and The Wardrobe'*.
If you've seen any other production by the Daramalan Theatre Company, and if you've seen the brilliant performances by Daramalan students on stage, if you've seen the costumes, set designs and commitment of the staff  then you'll know this is a must see show!
This classic production is a wonderful collaboration of work from students in Years 7-10 and has something to offer everyone. Most people will be familiar with this beautiful story through the book and movie, so we encourage you to bring your extended family along to this production which will suit young and old alike.
As you know, tickets sell out fast! Don't be disappointed, click here to make your booking at www.trybooking.com/QYPH
For any enquiries, please contact lucy.cronan@daramalan.act.edu.au
"The Lion, The Witch and the Wardrobe" dramatized by Joseph Robinette from the story by C.S.Lewis.
BY ARRANGEMENT WITH ORiGiN™ THEATRICAL, ON BEHALF OF DRAMATIC PUBLISHING COMPANY of Woodstock, Illinois