Strategic Plan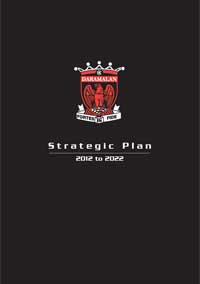 In consultation with all stakeholders and after a long and exhaustive process, Daramalan College has laid out six guiding Directions that will take the school to the end of this decade and beyond. Each Direction defines the culture of the College.
The Strategic Plan calls on us to continue to build an effective school where the emphasis is on learning and effort and where both are regularly affirmed.
The Plan also urges us to persist in creating a school where the staff are qualified and enthusiastic about their teaching; where all staff are actively engaged in professional development; where the principles of quality teaching are paramount; where students experience a sense of belonging and pride; and most importantly, where parents are actively involved in their children's education.
View the full document by clicking the link below.