Latest News
Scholarship fund-raising wine tasting evening
Written by Daramalan on the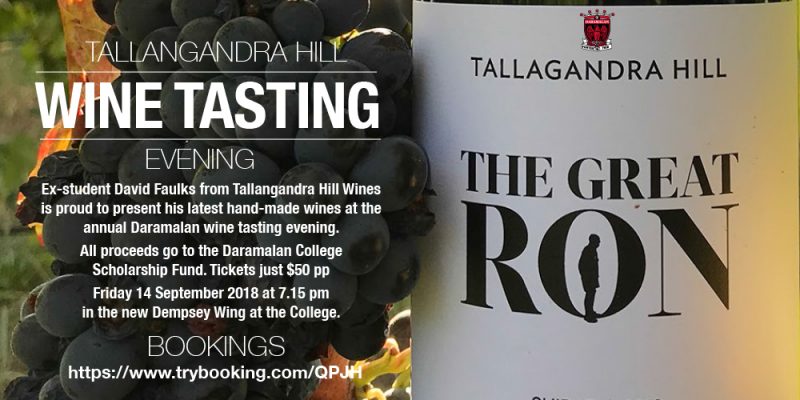 Ex-student David Faulks from Tallangandra Hill Wines is proud to present his latest hand-made wines at the annual Daramalan wine tasting evening. All proceeds go to the Daramalan College Scholarship Fund. Tickets are just $50 pp. Friday 14 September 2018 at 7.15 pm in the new Dempsey Wing at the College.
Bookings can be made here: https://www.trybooking.com/QPJH
Get a group together now and reserve your spot. Tickets for the 2017 event sold out very quickly.