Latest News
Dara connection to Socceroos in 2018 World Cup
Written by Daramalan on the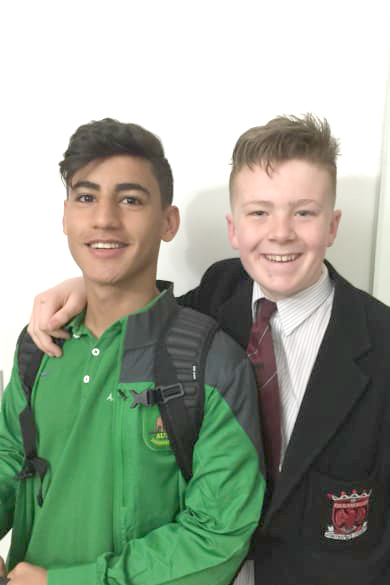 Just three years ago Daniel Arzani was scoring goals in a Canberra backyard against his billet Daramalan brother Ethan Ploughman. On Saturday the teenager is expected to feature in the Socceroos' World Cup opener against France in Russia.
The 19-year-old is the youngest player at the World Cup, capping a rapid rise from a promising midfielder at the AIS Centre of Excellence to the Socceroos.
Arzani was raised in Sydney but arrived in the capital on scholarship at the AIS and was taken in by host family the Ploughmans when he was 15.
Mia and Philip Ploughman welcomed the "polite" teenager into their home and Arzani immediately became the older brother their son Ethan had always wanted.
The duo would spend hours together playing soccer, cricket, table tennis and fierce FIFA battles on playstation, while Ethan would beatbox for Arzani's impromptu freestyle raps.
"Daniel used to like to rap, in the backyard or anywhere, I'd try and beatbox and he'd create a rap about anything, it was really funny," Ethan said.
"He wasn't bad but he thinks he could be the next Eminem.
"Daniel was always competitive no matter what we did. I had no chance in the backyard but he was kind to me, he's pretty much good at everything, there's nothing he can't do.
"Having Daniel live with us was like having an older brother in the house and a role model to look up to, it was awesome."
"He is a great kid, Daniel and Ethan got along like brothers, it was a dream, he fitted in so well with the family. He comes from a beautiful family and was so polite and easy.
"He is not shy at all, he loved to make up rap songs spur of the moment and he was pretty much a teenage boy – he didn't know how to make a bed or do anything himself."
Arzani graduated from the AIS and joined Sydney FC before signing with Melbourne City and after he broke into the first team he invited the Ploughmans down as his VIP guests.